Thanksgiving -i love everything associated with it,the significant history, the Biblical connection, hearts of gratitude,celebration of the harvest of plentifuls,
And at its heart a holiday where family and close friends share a wonderfull bond over a table laden with delicious food-a buffet & Thank with gratitude for the wonderfull things that come by in life-a life of plenty & abundance!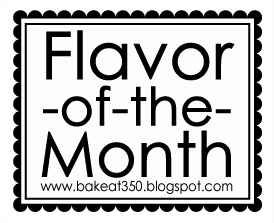 And then i read ---about
http://www.bakeat350.blogspot.com/
. However much i write about this lovely blog ,wont be enough.Gorgeous eliciousness & perfect deco-oh i'm in love....
come ...fall in love !!!
AND THE FLAVOUR OF THIS MONTH IS ABSOLUTELY ...WELL YES ...STUNNINGLY TRADITIONAL
DING DING DING-here's a reminder-whats traditional to our family-how can we have a tradition when thanksgiving aint that big here-i mean we dont really have dinners et all -but then our version is thanksgiving through out the year! Hehehehehe.
But its never too late to begin,right & whats better than stuffed onions , snickerdoodles (twice over),truffles & loads of praline for all the desserts.
Oh a table laid with a rich lacey white tablecloth with the fluted candles in golden hues on golden stands creating a glow,enhanced by the laughter & song ,air so love filled & at peace.
Fav flowers with a ribbon replace traditional napkin holders,nature at its best,champange saucers with home brewed sweet wine complete the rest!!!!
A roasted & well stuffed turkey admist all,as a centre-piece nests,
but a crystal bowl floats flowers & tealites for an added glowy catch!!!
Oh the meleeness of a double mashed potato ,Waldorf salad ,delicious gravies ,chocolate apple pies or pumpkin cuppys galore...
And the excitement of anticipation of the begining of the holiday season(i love to put up my christmas tree at thanksgiving)till new year-oh the joyous events...
I would love to witness the macys thanksgiving parade in Manhattan,NY some day!And i wont miss the santa that marks the onset of the christmas season again!
oh there's a nip in the air as i write this thats says ,thanksgivings here & i am loving it as i write in planning for a few goodies i wanna make for thanksgiving.
And yup i wanna bake an extra batch of something to share with a few who dont have....that with my family will make my thanksgiving
And where real thanksgiving is concerned,everyday is thanks giving for me ,a whole blog wont be enough to thank God for all i have,fantastic parents & a fab family with love in the air all year round,the gift of sight,sound & smell-oh what would i do without my senses & a good pair of hands & legs in the kitchen???
And the splendid beauty of nature i see every waking hour & the beautiful dreams i dream every resting hour!!!!
And as we begin playing 'christmas time' by cliff richards'-amazing carol here-my all time fav-i groove into the festive mood with all the red linens springing out,xmas tree with my hand made deco,gift hampers being wrapped....oh ...la la...i m loving it....
I thought i would work as my usual eager beaver self on 3 recipes to post(to post = take pics,a little diffi & loads of time to get the lighting ok w/o a digicam -yeah i make do with a cell cam for now)Thought i 'll paste the main wrte up to all 3 & post 'em seperately-whatdya think???
No no,i have one big gg gg thanksgiving post for a bigg ggg g g thanksgiving....
1) ROASTED STUFFED ONIONS-WITH GOAN SAUSAGE,EGG ,TOASTED BREAD CUBES
Instead of a more traditional apple & sausage stuffing here's a regional version of 'goan sausage stuffing' thats perfect with cubed bread or whole pumpkin bread.
OK AM GOING TO STUFF THIS WITH
-SAUSAGE
-CARAMALIZED ONIONS
-MASHED POTAO
-BONELESS CHICKEN SEASONED & MARINATED IN LITE CREAM SAUTED WITH GARLIC
-RED PEPPER SMOKED & ROUGHLY CHOPPED
-PARSELY,ICEBERG & GREEN LETTUCE'S FOR GARNISH
Ok no quantity here coz u can simply stuff as u want.
STEP 1.
Scoop the onions ,leaving 3 layers on the outside. I had absolutely no stress here coz DEB from Smitten kitchen had the perfect solution here -scoop out the onion for a hollow for stuffing with a melon baller & it worked perfect! Save the scooped onion.
ROAST ONIONS-Arrange onion shells open side up in a tray(i used a disposable alluminium foil tray)
For say 10 onions ,add 1/2 cup water,cover tightly with foil & roast in a preheated oven at 425 * f ,till tender but not falling apart,say 30 mins.
SMOKED RED PEPPERS
AND
placed a red pepper brushed with olive oil ,on a silver foil to roast too.or u can do it on the flame too.
put in a zip lock pouch to cool & peel off after & chop roughly.

STEP 2.
STUFFING-
MASHED POTATO
While the onions are gettin roasted i kept the potatoes to boil.
maSH with v little butter & cream cheese,
yeah its elicious with these(just a little )
GOAN SAUSAGE
Keep goan sausage in a large pot with loads of water(to cut down the spice)onion,a good tsp or more of vinegar& sugar too ,stock powder(little) & simmer till water is less than half &sausage well cooked & soft.
ONIONS
Caramalize the onions in olive oil with a sprinkle of salt & sugar.keep aside
CHICKEN
In the same pan,saute garlic & tip in chicken,a little stock powder,some wine & a pinch of sugar or honey,saute till done.
add sweet corn corn kernels,green capsicum sliced & a few pieces of the goan sausage w/o the gravy.
u can add in anything here like mushrooms et all.
TOASTED BREAD
any fav bread roasted or toasted in butter /olive oil or just plain as i did!!!
NUTS
toast ur fav nuts for a crunchy addition.
ASSEMBLY
Take the roasted onion,drain water & Stuff roasted onions with a little of each in layers or mix all the stuffing & stuff,i tried both ,both were good.
The original recipe calls for adding stock to the baking tray -i didn.
Bake at 400 * f,for 25-30 mins.
All i would change here next time round(i love experimenting remember)is go for large white or red onions instead of the small red ,pink onions i went in for this time ,ofcourse some were a bite sized delight,while some a wee bit bigger, but what i think ,only visually ie, the big white ones will picture great-or maybe its my pics-flavours are unmatched in both ,irrespective of the size!!!!
2) SNICKERDOODLES
adapted from marthastewart
THANKGIVING HERALDS IN THE HOLIDAY SEASON AND ME BEGUN MY 12 COOKIES OF CHRISTMAS BAKING AND AM SENDING THESE YUMMY CRUNCHY SNICKERDOODLES FOR THE 3RD ANNUAL CHRISTMAS EATING EVENT WHICH BEGAN ON 17TH NOVEMBER,HOSTED BY SUSAN @ FOOD BLOGGA,THANX A TON SUSAN-FOR BRINGING US THIS LOVELY WORLD....DO HOP BY TO CHECK IN ALL THE GORGEOUS COOKIES

The name itself send sme into a tizzy...no they arent baked with any snickers in 'em but are sugar cookies rolled in cinnamon sugar-and yeah the cool dude of this one is yeah-cream of tartar.
I aint baking these coz of any memeories coz i have none but really coz it relates to a thanksgiving cookie & thats so so exciting to me right now!!!
I mean thanksgiving is here,we are about to or already have stepped into the holiday cheers with hot cups of chocolate with marshmellows & whipped cream & choco callets ,the xmas tree is up with th twinkling lites & handmade deco-so dang cute...so whats better than baking a few batches of cookies to crunch on after dinner with hot chocolate or as give aways on munch on listening to christmas time by cliff richards-oh and to begin it all are here my very fav -SNICKERDOODLES(never had 'em b4 but the min i got to know these sugar cookies that stand apart with the addition of the cinnamon sugar -tey had me,my fav!!!)
ONLY 22 LARGE COOKIES-double the quantity easily

1 1/4+2tbh ap flour
1 tsp cream of tartar and 1/2 tsp baking soda OR
1TSP baking powder
8 tbh(1 stick-4 ounces butter)-i didn use shortening only butter
3/4+2tbh sugar + more for rolling
1 tsp vanilla extract
1 large egg
1 tbh ground cinnamon
1)) Preheat oven to 400 degrees.
Line baking trays with parchment paper.
Sift together the flour &baking powder or with cream of tartar &baking soda.
2)) whisk butter with 3/4 cup sugar till light & creamy or in ur electric mixer with the paddle attachment ,for 2-3 mins.
3)) Add egg ,beat to combine.
Add dry ingredients,beat to combine.
4)) In a small bowl combine the remaining sugar with cinnamon.
5)) Form small balls of the dough,roll in the cinnamon sugar & place 2inches apart on the prepared baking tray.
6))Bake cookies on top 3rd & lower third & exchange trays after 5mins.(my oven 10 mins)
Bake till set in the centre & they begin to crack.(i love an added crunch so alway bake a little longer)
Oh these are so so quick & easy to put together ,u'll be suprised.
I love to begin a lot of traditions for family & guest aloke & still do(stay tuned for all the ideas), so with this first snickerdoodle in the family ,what we began is that every family ,rolls a doodle or 2 & rolls them in their fav sugar(a few with my homemade vanilla sugar & a few with cinnamon sugar)
We loved and enjoyed it so so much & after that every body lites a tea-lite which i tried my best to picture(i use a cell phne remember and the clarity cud be better & so could my picturing skills).
Our home smelled of Christmas ,with all the vanilla & cinnamon wafting all around & christmas carols begining with cliff richards (on repeat on my ipod) playing over and over...oh i wish the weather was a little colder ....perfecto....
What i suggest is-worked beautiful for us-is bake these after dinner-everybody whisks the butter and sugar(yeah hand whisk-lets do it the ol grandma elicious way),every body rolls a ball of snickerdoodle 7 everybody lite a tea lite each.
Ur home's all cozy & now as the oodles of DOODLES bake ,brew ur fav espresso or hot choco,place all the chairs w tea lite et all in the sit-out & enjoy am straight from the oven-they are great!!!!
Or pack a thermos of ur brew & head to the beach ,a drive + u enjoy the doodles with hot chocolate with the sound of the waves-ahhh so so romantic......................Come fall in love!!!!
The whole family bake & a few other bakes for the whole thanksgving week ,as we enter into our holiday season,our hearts swell &
smiling + super fun all around!!!!
3) HAZLENUT TRUFFLES
Have never tried my hands at real real truffy truffles & here i am,all excited and raring to give in full heart working on these.
i found excellent truffles by deb at smitten kitchen but i dont have good cream & hazlenuts either so though of nutella and googled again ,not knowning what to expect-before googling i jus thought i'll replace the cream with nutella & have the microwave at work but i landed a safe landing at sun-----world.
Its also the perfect truffle to have as we embark into the holiday season.
Its like 3am as am writing this post & i simply cant sleep at ease coz am so drooling dreaming about the nutella truffles i'll soon bite into...a few hours later am sinking my teeth into the luscuious world of gorgeous chocolate....
2 tbh nutella
2tbh choco hazlenut turkish paste
2tbh milk arriba chocolate
1/2 tbh butter
1/2 tbh golden syrup
CAUTION- THESE BARELY GIVE U ANY TRUFFLES IF U HAVE A FEW CHOCO LOVING FAMILY MEMBERS OR EVEN A SINGLE ONE LIKE ME.
1) All the above onto a glass bowl & microwave for 20 secs on high,let stand for few seconds & give it an excellent stir.
2) Stop,i know u wanna pop some gorgeousness right into ur mouth ....ok go right ahead & enjoy....love the milk chocolate with nutella shining thru.
3)It comes into a nice ball,cling wrap & refrigerate atleast for an hour or so,till firm enough to roll into truffles & well u cant go wrong with ur best friend -the refrigeration here,coz if things melt down a little inbetween -well back into the refrigerator.
Yeah after forming the truffles u refrigerate them again before drizzling with some chocolate or topping.
4)Well now time to have fun,play push thru moulds,melt chocolate to drizzle or some cookie icing & there u are,enjoy.
4)PRALINE ALMONDS
adapted from david lebovitz
ORIGINAL RECIPE
1/3 cup water
3/4 granulated sugar
2 cups who;e almonds(untoasted)
1 tbh butter
In a medium saucepan, heat the water and the sugar
( until the temperature reaches 248F degrees on a candy thermometer)i didn have one so jus went with my instinct that says when sugar caramalizes
Remove the pan from the heat and stir in the almonds.
Continue to stir until the sugar crystallizes and appears sandy.
Return the pan to the stovetop and cook the almonds over low heat, stirring constantly with a heat proof utensil until the crystallized sugar liquefies and coats the nuts.
This will take about 10 minutes. Don't overcook at this point or you'll risk burning the nuts.
Remove the pan from heat and stir in the butter. Spread the nuts on a baking sheet to cool.
Once cool, store in an airtight container for up to two weeks.
Top these on ur cookies ,brownies & desserts for the season(coming right here-stayed tuned) & u have the perfect butterscotch to crunch into!
EXPERIMENT NUMBER 1
i followed the same quantity but had to cut down the nuts to half(dnt know why on earth i thought the praline caramel would be 'not enuf to coat',some excuse.and made do with mixed nuts ,ie,walnuts,almonds & cashewnuts(broken)
i dont have a candy thermo,so thought that 248 would before the sugar completely caramelizes,well way before ,so just as the sugar all melted and began to brown,took off the flame and stirred in the nuts but i didn think it looked sandy enough,as david describes in his recipe,but it was browny & back on the flame took me hardly 3-4 mins ,in the sense my insticts told me not to carry on further.
Now what happenned here ,was though this was delicious ,the almonds werent all coated,so i actually picked all the almonds & had an another experiment 2.
but these were delicious & so butterscotchy....everybody loved these of what i thought was a mistake!!!!
EXPERIMENT NUMBER 2
here i took off the sugar off the flame,to stir in the almonds(again half the quantity,including the 'not coated ones' in experiment 1)-used only almonds here, when all the sugar melted to a syrup but it didn begin browning yet.
and when i stirred in what i got was what david describes ,as sugar crystalizn & getting all sandy....
i thought i hit the nail on the head & this is what the almonds looked like when i was done with this step-well coated ,snowy white & yeah sandy sugar.
When i got back to the fire to liquefy the sugar again ,yes it does take around 10 mins ,but in my eagerness to liquefy it all,i was forcing the sugar coating off the almonds-i had to do it within 10mins remember-but here 10 mins was a little too much.
this is what i got-the nuts could have been a little less done & the crunch was too hard-candy like as i call it-oh it''ll be lovely crushed.
But i really dunno whether 1 or 2 was the correct one or was i wrong on both counts?
we all preffered the first 1 ,its aint very crunchy but has crunchiness,with jus the right amount of softness to bite into ,with a rich butterscothcy caramelly flav.

The 2nd one which i thought is right is a bit too hard,well all i can say is that it should have been off the flame say in 5mins(maybe also coz i cut the nuts to half??)
all in all ,both are good,yet so different & i began with a single recipe.Unfortunately david doesnt have pics i could go by but am coming up with EXPERIMENT 3 ,that'll be a combi of 1 and 2...so stay tuned.....
PICS TO BE UPDATED SOON
I hopped by crazy kitchen
(thanx to---joanne---who also introduced me to ---have the cake---)
And they had a great thanksgiving party where evryone was invited-so me went too.
LOOKS LIKE IT'LL TAKE LONGER THAN EXPECTED TO GET MY PICS UP FOR THE RECENT POSTS ,COZ THERE'S STILL TROUBLE BREWING ON MY NTBOOK.HOPEFULLY THINKS DO LOOK BRIGHTER FOR MORO & WILL BE ABLE TO SOON COMPLETE ALL MY PENDINS POSTS!
ok managed to upload most of the pics now & my ntbook & i are friends again!!!!