A giveaway.....wowowowowow
A Cristmas giveaway...............even more wowowowow
And what if its a giveaway+christmas=CHRISTMAS COOKIE GIVEAWAY and thats from an absolutely THIS ABSOLUTELY CUTE COOKIE CUTTER SITE.
Oh i really love love love to order 'em all!!!
I love the disney and the christmas cookie cutters the best but even as i write this my wanders and yeah i realize-I LOVE 'EM ALL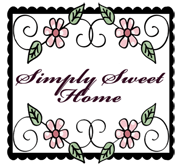 I know u all wanna know how to join the fun-Well simply stop @SIMPLY SWEET HOME and Jerri,a sweet heart that she is-is giving us all 18....yeah 18 oppurtinities to enter this give away.....
I wanted to add the pics of the cookie cutters here but havent got round it yet.....
As am writing this am biting into(read gobbling)into a few thumbalinas(they are gorgeous) and how its been a more than 7 weeks that have been frantically hunting(desperately)for cookie cutters and if this CHEAP COOKIE CUTTERS ship all over -oh am soon going to have a great range and am going to be able to make loads fo cut out cookies....
Oh i'm in love.........
COME FALL IN LOVE.......................
And yeah how to join in the giveaway-FIRST OF ALL THANK U JERRI@SIMPLY SWEET HOME FOR BRINGING US THIS WONDERFULL WORLD
Tell me to which is ur fav cookie cutter-
i loved loved loved so many of 'em....
And Jerri had me at 'WINNIE THE POOH'(i love him and he won the hall of fame twice---cheers....)
THis ANGEL GABRIEL COOKIE CUTTER IS SO DANG CUTE
and yeah DISNEY ROCKS...psst psst ..specially THE WINNIE THE POOH ( and mickey too....)

CHRISTMAS TIME ..........
MISTLE TOE AND WINE.........